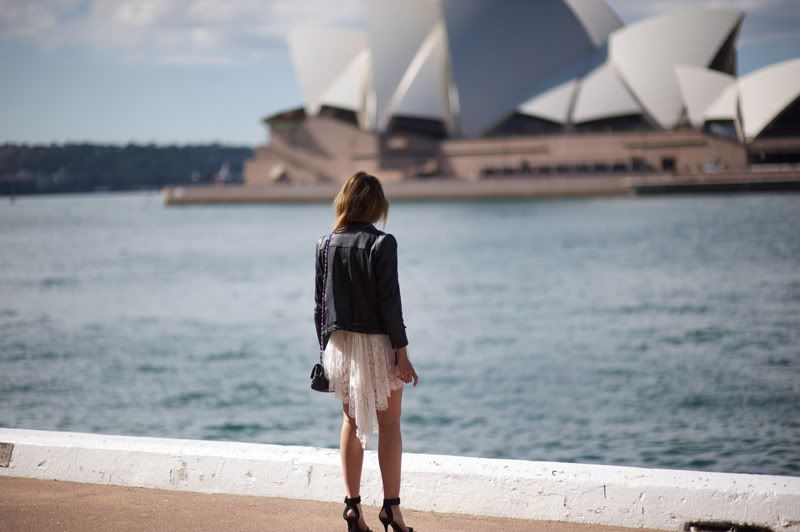 lover dress, zara leather jacket, alexander wang pumps



i only realised when i was leaving sydney on friday that i wore lover almost every day, particularly their lace pieces. i'm like that; packing a million items of clothing, five pairs of shoes and just being under the 23kg suitcase limit, but end up wearing the same pieces the whole time. i've barely had a chance to wear the lover serpent dress since i bought it and toughening it up with leather and my new favourite heels (which i ended up wearing non stop) meant it was appropriate for day wear.

currently sorting through all the photos i took, i'll be posting a photo diary in the next couple of days!